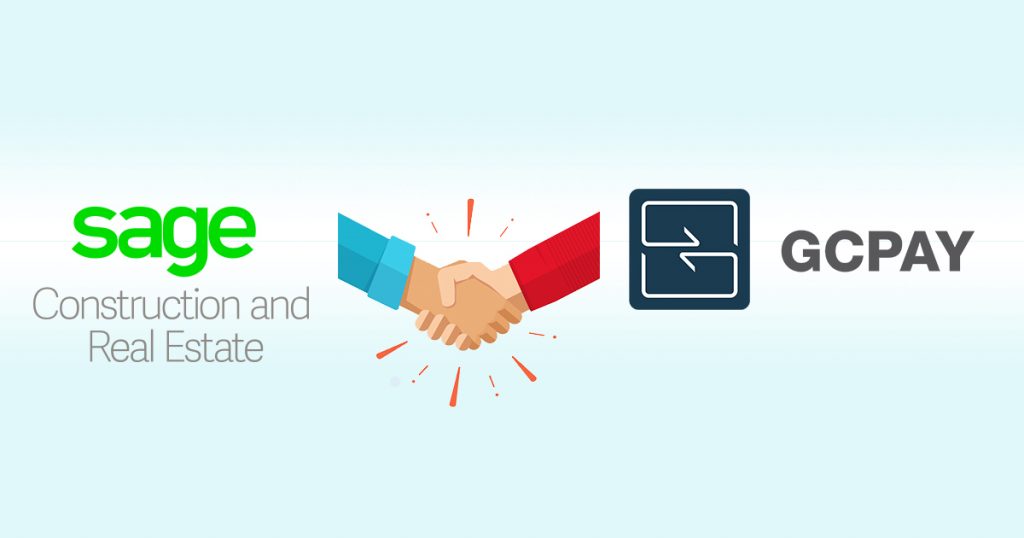 We're excited to share the great news! Sage CRE just announced a
partnership with GCPay, the leading web-based platform for managing the subcontractor pay application process. Sage will now offer this as an add-on that provides payment functionality for both Sage 300 Construction and Real Estate and Sage 100 Contractor to help streamline the subcontractor payment process.
What GCPay can do for you
Adding GCPay to Sage 300 CRE or Sage 100 Contractor ensures project reports and financials are accurate and available on demand. It also provides automated notifications to ensure projects remain up-to-date.
Additional benefits include:
Integrated Commitment Management: Pushes subcontract commitments and commitment change orders automatically, validating current commitment amounts between GCPay and Sage 300CRE or Sage 100 Contractor
Automated Payable Import: Reduces time spent with data entry; eliminates posting errors and omissions, and slashes processing time for accounting teams
Instant Project Coordination and Validation: Automates compliance tracking; provides specific lien waivers based on project specifications; and ensures contractors' billing values never exceed contract amounts
Read the full announcement here.