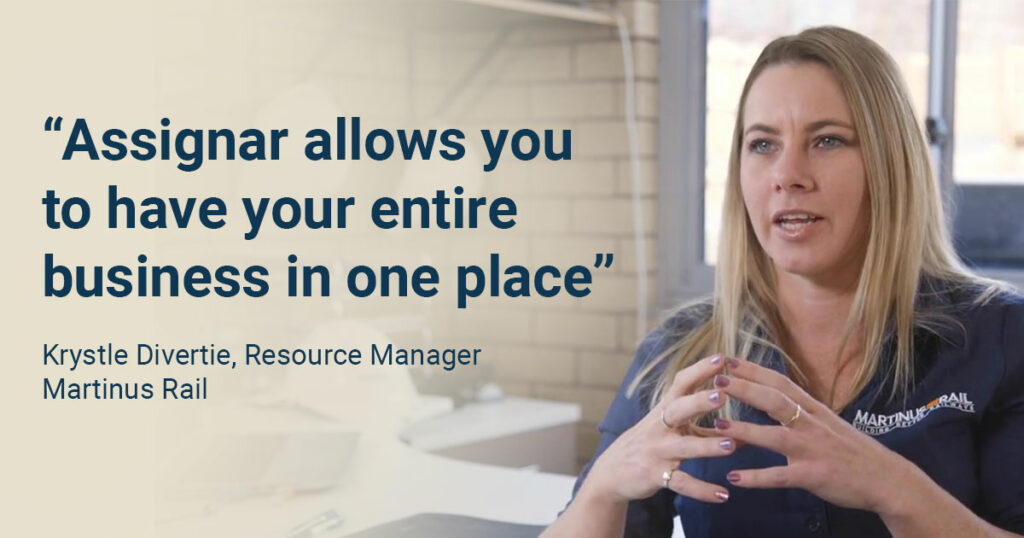 When subcontractors need to better utilize resources, improve invoicing & cost tracking, and increase profit margins, they turn to Assignar. Here are five ways Assignar's end-to-end platform allows your team to work together and grow your business:
Remove data silos so you no longer need to juggle data between projects or departments. Assignar's collaboration tools allow a seamless data share through your entire company and across all projects.
Lower overhead costs! Efficient collaboration minimizes the wasted time previously spent gathering data and doing duplicate entry of data.
Optimize resources. Do you know where your equipment and other essential resources are and how they are being used? Assignar does!
Know when and when not to bid a project. Using Assignar's view of your projects and available resources you can bid projects with the confidence to know that you can meet the resource demand of a future project.
Win more work. GC's don't always want the cheapest bid. They need to know that the subcontractor can responsibly fulfil the project schedule. Use Assignar to "show off" your capacity so the general contractor can see that you can fulfill the contract requirements.
Assignar Success Story - Martinus Rail