Effective after 1st August 2020, Digitek's online payment portal will only accept ACH (Automated Clearing House) or eCheck payments.
If you wish to make online credit card payments, please call our office at 602-334-4670 x1004. A 3% processing fee will be applied.
Step 1: You will receive an email when your invoice is generated. Click on "Pay Online".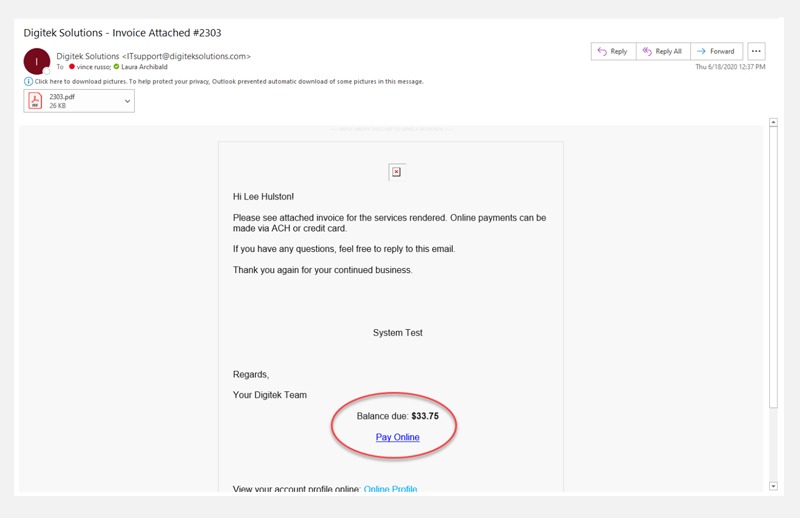 You will be directed to the Digitek IT Portal sign-in page. If you do not have a username and password, please contact consulting@digiteksolutions.com to create login credentials.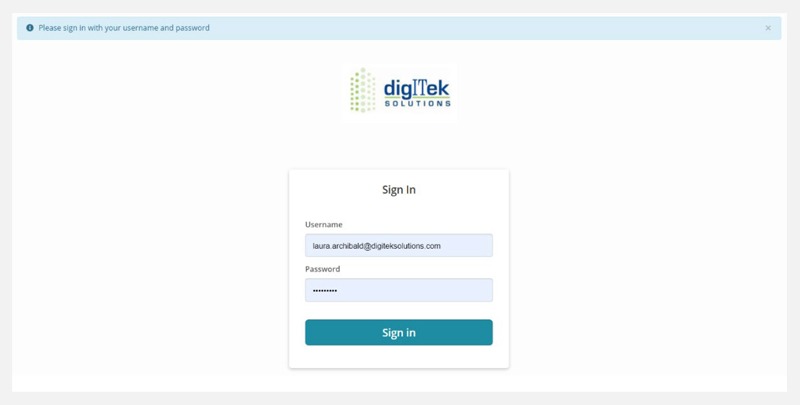 Step 2: Once you are signed in, click "Manage" in the Account Overview section for stored payment options.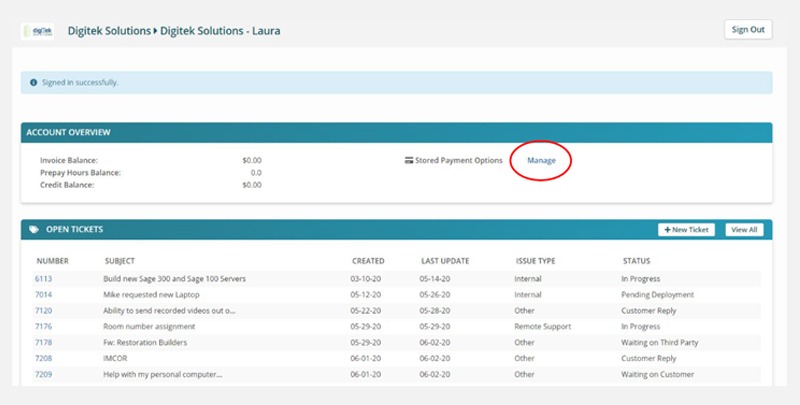 Step 5: "Via Credit Card" tab will no longer be available, and you will select the "Via ACH" tab.

Step 6: Fill in your ACH or eCheck information. Please note that we DO NOT store any information. We send it to the secure payment gateway and only store "Nickname" of the payment type.