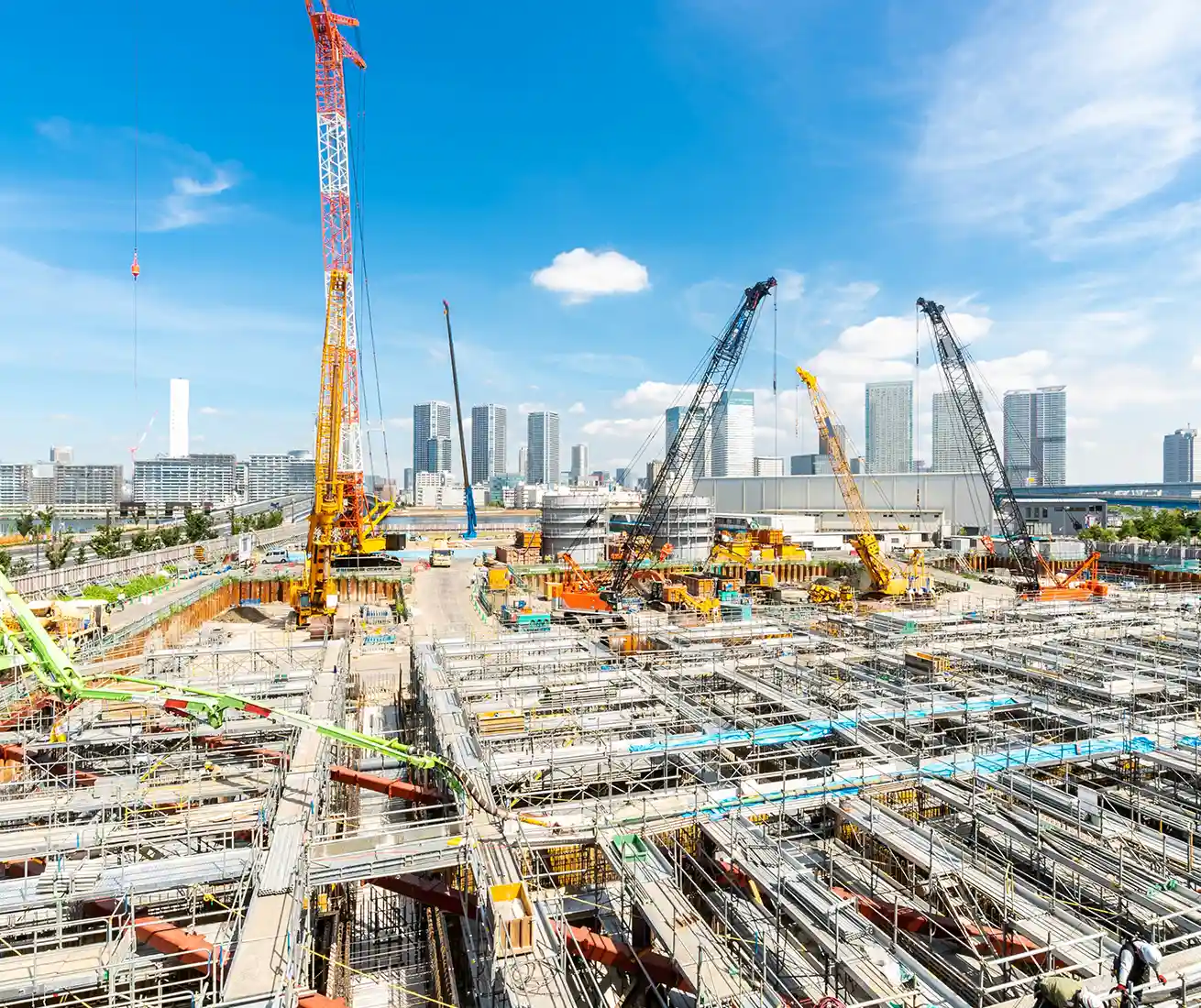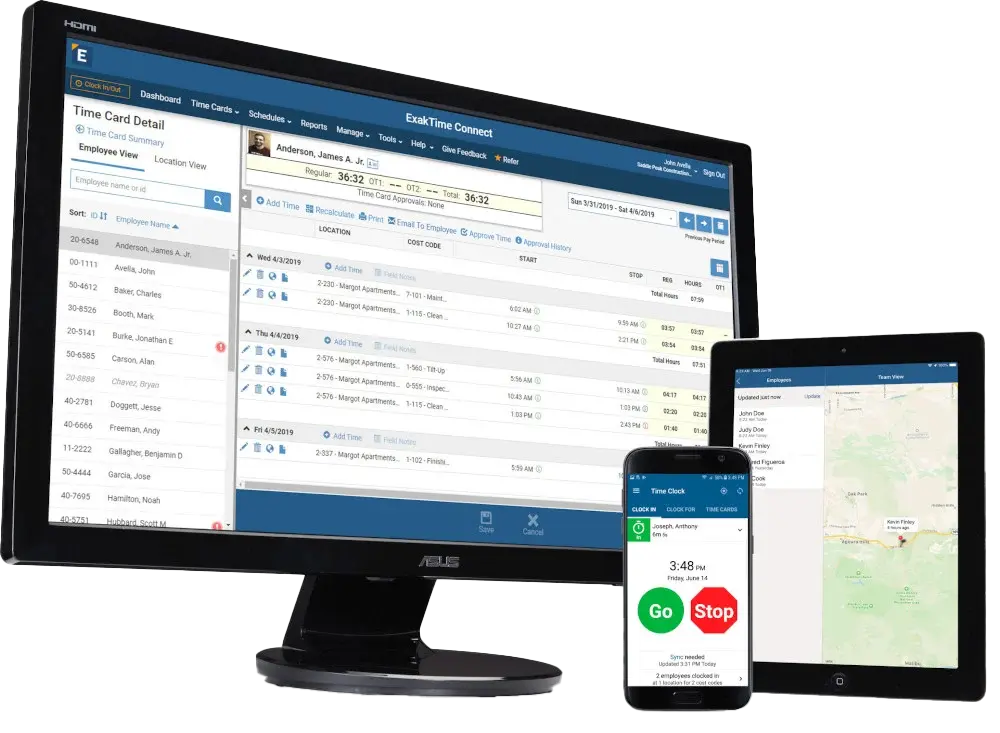 ExakTime
#1 GPS time & attendance tracking solutions that simplify construction and field service crew management.
Powerful and easy to use
GPS Time Tracking.

GeoFencing (Employees need to be on location to clock in/out)
GeoTracking (Track employees while they are on the clock)

Photo ID Capture. Prevent buddy punching.
Powerful Reporting. Cost code tracking, overtime, and certified payroll reports, time card tracking reports, and more.
Payroll Processing. Integrates with Sage 100 Contractor and Sage 300 CRE.
ExakTime tracks up to 1 million clock-ins a day for 10,000 customers
"Now I can go into ExakTime whenever I want to see where workers are and if they clocked in on-site. It's a huge time-saver."
Advantage Flooring, Hanover, MD
"We save $50,000 a year, maybe more."
Cooper Drywall, Knoxville, TN
"ExakTime is a huge money-saver."
Boone Brothers Roofing, Omaha, NE
"We have a better handle on what our true expenses are and what our profits should be on jobs"
Pilot Painting, Orange, CA
How much can ExakTime save your business?
The 3 issues of paper time cards that cost businesses are wasted employee time, human error, and overpayment. You start saving with an ExakTime subscription immediately.
*15 minutes lost per day, 40 hours per week, at an hourly average of $25.
Employees Using
Time Cards
Savings/Year
with ExakTime*
10
$22,750
30
$68,250
50
$113,750
200
$455,000
For only $9 per user, ExakTime pays for itself every month by streamlining operations.