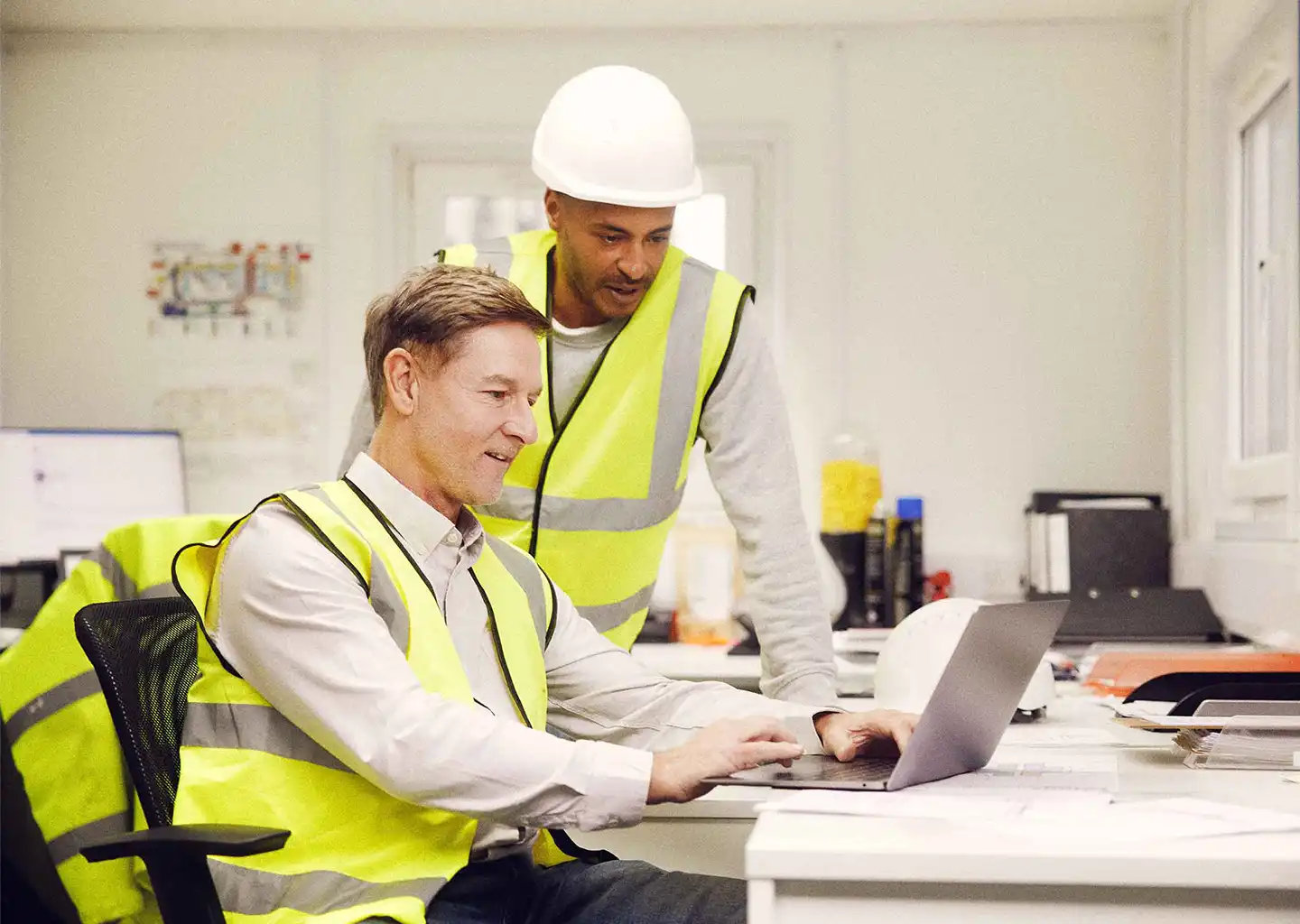 Sage Construction Management
Formerly Corecon, Sage Construction Management streamline your business from preconstruction and project management to financial insights.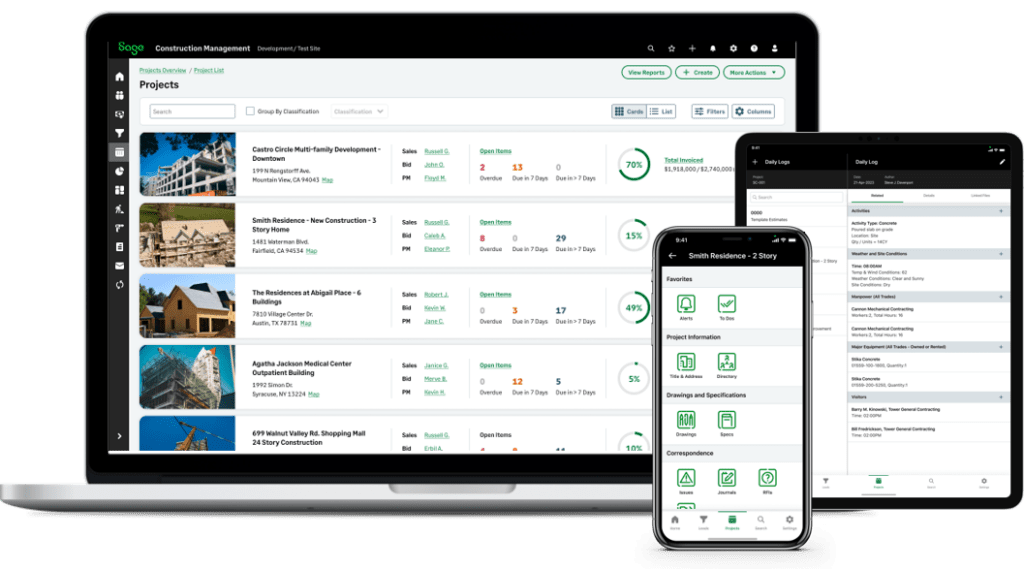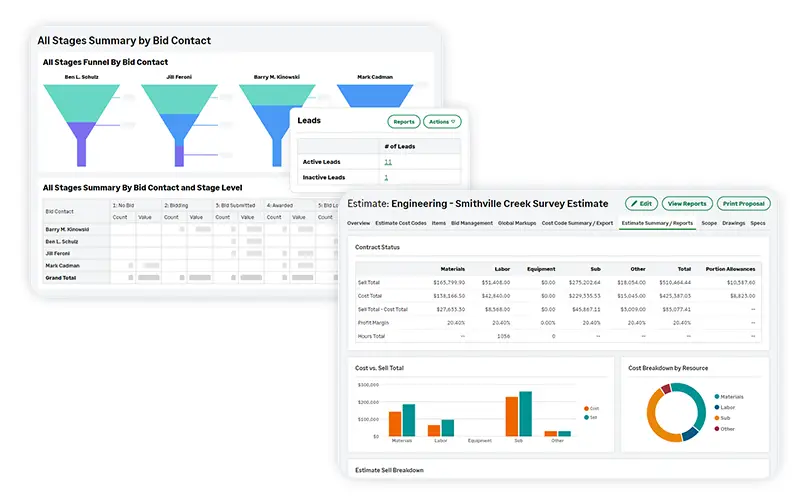 Win new business
Manage leads from bids and estimating to awarded projects
Easily view, organize, and track leads, and manage the entire bid process in one system.
Create estimates from scratch, from spreadsheets, or from previous estimates with ease.
Build on time, on budget
Connect field and office teams, anytime/anywhere, to efficiently execute projects
Effortlessly set up and manage projects from contract to completion with centralized visibility.
Connect teams, manage tasks, and collaborate effectively from any location with customizable access and permissions.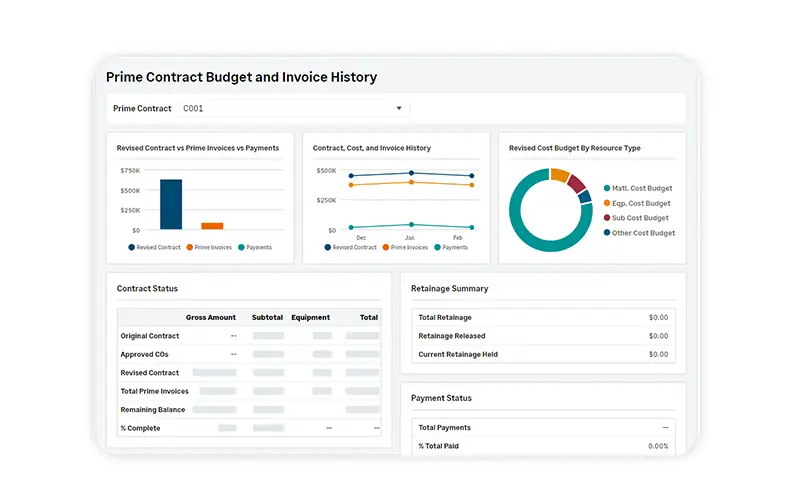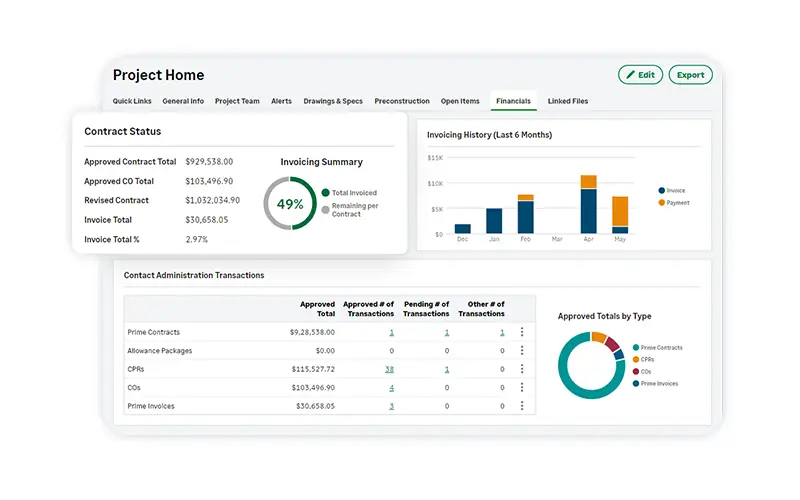 Empower informed decisions
Align operational and financial teams to improve job profitability
Extensive reports, dashboards and analytics tools for projects 360 view.
Integrate with Sage Intacct Construction seamlessly, and other accounting software for efficient data syncing.
Sage Construction Management Demo
✔ Monitor and track job opportunities
✔ Spend less time managing documents and communication
✔ Stay on top of project financials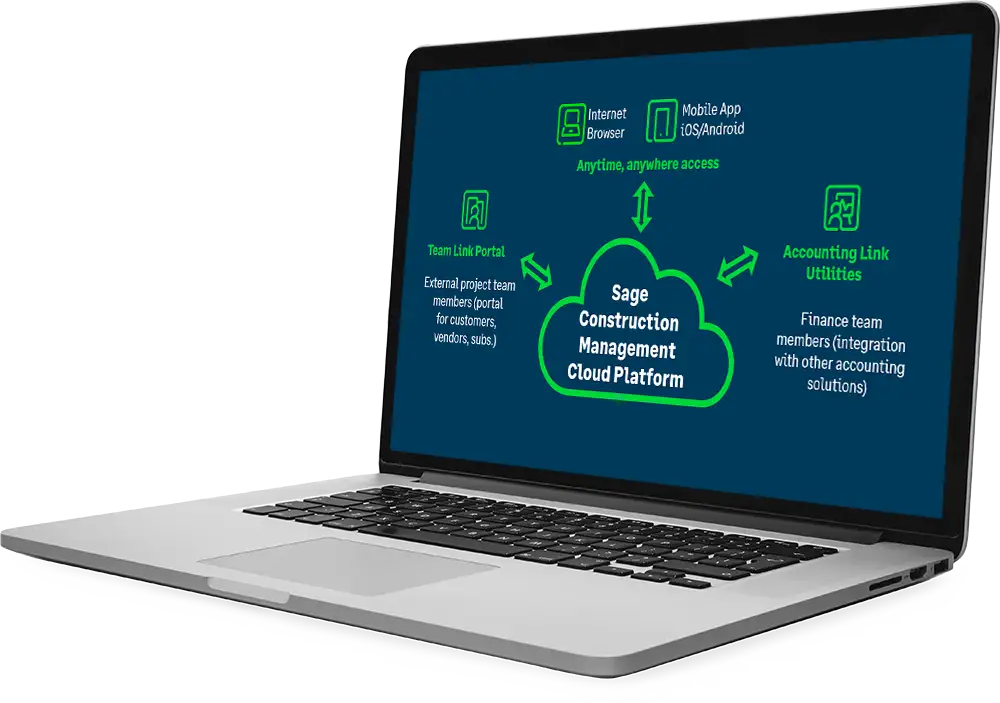 "Having all the features of Sage Construction Management encapsulated into one platform, and the ability for each person to access it as needed, streamlines our projects and saves us all time."
Shawn Peterson, Office Manager, Mid-Atlantic Building Services
"With Sage Construction Management, we don't waste time with double data entry or worry about information silos."
Chris Donatelli, President, Donatelli Builders
More Resources
Unlock powerful features to streamline construction operations
Complete an end-to-end solutions with Sage Intacct Construction
Introducing Sage Construction Essentials Package
NOTE: Sage Construction Management and Sage Intacct Construction Financials are an integrated suite. Integration with Sage 100 Contractor and Sage 300 CRE will be available 2024. Sage Construction Management also available as a standalone product with accounting link utilities to integrate with other accounting solutions.
Start optimizing operations affordably.