Sage 100 Contractor (formerly Sage Master Builder) is an integrated construction accounting, project management, and service management software. Sage 100 Contractor is ideal for small to midsize contractors of most trades, including electrical, mechanical, heavy construction, home builders, service, and specialty contractors.
Unlike generic accounting software, a construction-specific solution streamlines all stages of the construction process – estimating, production, accounting, and analysis. Sage 100 Contractor provides many features enabling small construction businesses to gain visibility to job costs, operate more efficiently, and achieve higher profitability.
Keep projects moving forward
Reduce double-entry and manual entry errors
Strengthen communication between the field and the office
Create timely and accurate job cost reports
Improve the owner, vendor, and subcontractor relationships
Role-based actionable insights
Know the real-time status of your job
Understand your true job costs
Create competitive estimates
Find efficiencies and minimize risk
Sage 100 Contractor Product Overview
How Sage 100 Contractor streamlines the construction business from start to finish?
How does Sage 100 Contractor help construction businesses?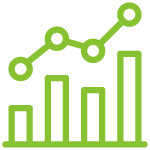 Grew the company by 10%.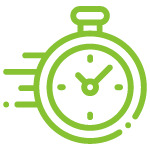 Save 8 hours a week.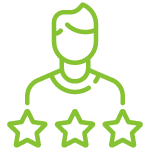 Higher customer satisfaction rates.
Sage 100 Contractor gives you the flexibility to grow your business.
Core: General Ledger, Account Receivable, Account Payable, Payroll, Project Management.
Add-Ons: Document Control, Equipment Management, Estimating Basic, Inventory, Service Receivables.
Marketplace:
Accounting: AvidPay, PAYA, EBizCharge, GCPay
Document Management: TimberScan, Sage Paperless Construction, Omnidek
Time Tracking: Exaktime, Sage Field Operations, Sage Service Operations
Project Management: Sage Construction Project Center, Procore, BuildOps, eSub, Assignar
Estimating: Sage Estimating, eTakeoff, Sage Buyout
HR: Arcoro, Sage HRMS, Workforce Go! HCM
Assets: Sage Fixed Assets, Sage ToolOps
Reporting: Liberty Reports
CRM: TopBuilder, Sage CRM
Is Sage 100 Contractor right for your business?