In earlier versions, workflows could not be updated while docs were assigned to approvers in that workflow. Now, version 1.28 allows system administrators to edit existing workflows with or without documents routed out for approval.

Columns are now added to show the status of Sequential and Sync Step checkboxes which can be filtered on. A column was added to show Pending Invoice Count in each workflow. An edit button was added to allow editing of the workflow tasks.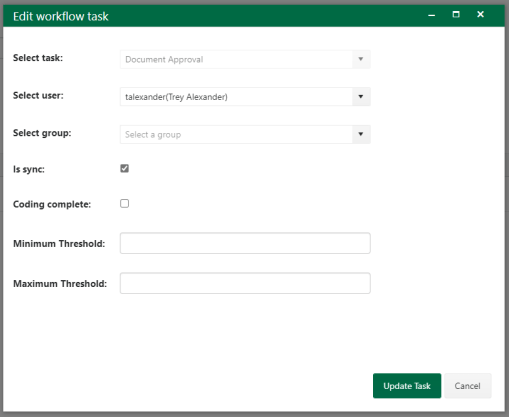 Once changes are saved, items in the workflow are rejected back to the Rejected Documents queue and then auto-forwarded to the first approver in the workflow for approval.
If you are not on this release or have questions regarding updating this release, please set up a case on the TimberScan customer portal for a consultant to contact you.