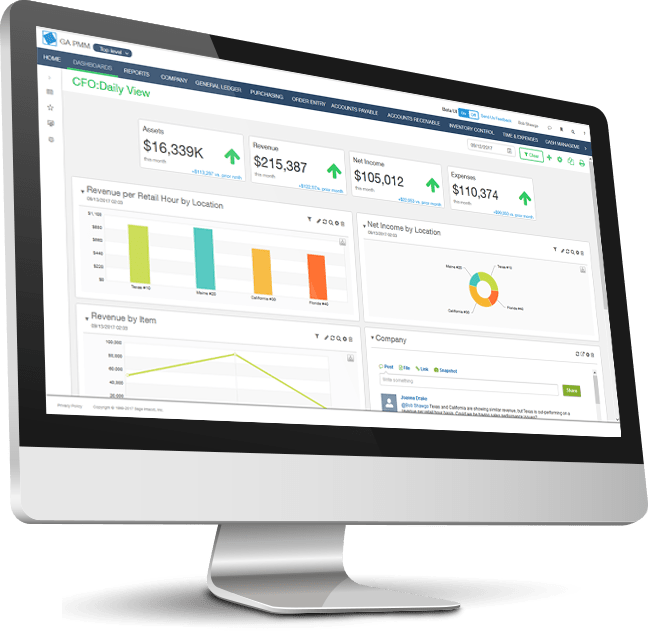 Sage Intacct Daily Demo
30 minutes | 9:00 am PT / noon ET
---
For Sage Intacct Users
Dimension Tips and Tricks for Reporting
Tuesday, April 11, 1:00 pm PT
Learn the importance of dimensions including restrictions, dimension IDs, setup, filtering and grouping, parent-child relationships, reporting requirements, approval and budgets, and exporting data.
Stop Reporting like it's 1999
Thursday, April 20, 9:30 am PT
Get an in-depth review of current reporting technology and best practices.
2023 Release 2 Highlights
Tuesday, May 16, 1:00 pm PT
Learn about product enhancements and updates from Sage Intacct knowledgeable presenters, which will cover Release 2 highlights and new features.
Keys to Success in Your First 100 Days and Beyond
Thursday, June 8, 11:30 am PT
We will be highlighting specifically AP Automation with CSI, Sage Intacct Planning, GL Outlier Detection, and Checklists during this session.
---
Marketplace for Sage Construction
* The date for these webinars will be available soon.
Cut Takeoff Time in Half
Discover the benefits of digital takeoff powered by SnapAI and the efficiency gains of seamless integration with Sage Estimating.
Automate the RFQ Process
Sage SQL Buyout provides price comparison analysis of quotes and generates PO/subcontract details into Sage accounting.
Produce Accurate Estimates in Less Time
Sage Estimating helps businesses win more jobs, gain greater profits, and save time with integration into back-office Sage applications.
Go Paperless
Digital content management systems are a great way to reduce paperwork and administrative overhead for your company.
Streamline Lien Waiver
GCPay's lien waiver feature fully eliminates missing or incorrect lien waivers and manually generates lien waivers. Plus, it has a built-in electronic signature, online notarization, and optional e-payment!
Track Tool and Equipment
Sage ToolOps powered by ToolWatch can provide better insight into your tool tracking and equipment location, increasing equipment utilization, automating maintenance schedules, increasing equipment operational efficiency, and more.
Mitigate Liability in the Field
Organize detailed time capture, important employee-facing safety forms, daily field reports, requests for information, and archived project videos and photos with Sage Field Operations. Give your team the essential information they need at the touch of a screen.
Need help finding the perfect fit construction software?