We provide contractors and developers with an all-in-one IT department that actively monitors, manages, and secures your IT Systems. We can complement your existing IT team or become your primary IT provider. Every subscription plan is customized to your business needs with predictable monthly fees.
IT Support for Contractors and Developers in the Southwest
Being in the construction industry for over 20 years, we understand how each department operates in the most uncertain environment, at different locations, working with many different vendors, and sometimes collaborating with competitors. When each project is unique, you need reliable technology to stay on top of the schedule and budget.
We developed construction-specific IT services to help small to medium size real estate developers, general contractors, mechanical contractors, roofing contractors, and the like. Our policies and procedures are designed to enable a secure and mobile workforce.
1. Assessment & Plan
We evaluate your current IT state and then provide you with a strategic IT service plan.
2. Standardize & Monitor
We establish IT standards and inventory your assets so that we can monitor and manage them effectively.
3. Maintain & Support
We fix IT problems before they happen and provide responsive technical support.
How managed IT services help architecture, engineering, and construction companies?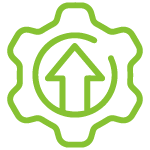 Improve Productivity
Always connected. Not wasting time on IT issues.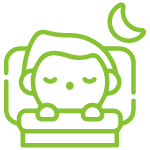 Peace of Mind
Comprehensive cybersecurity and backup solutions.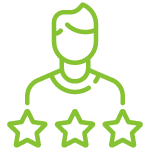 Expert Insights
Monthly reports. Maintain compliance. Certified competency.
What Our Customers Are Saying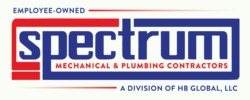 "Sean is the most helpful person I have had the pleasure of working with! His knowledge is vast and his response time is immediate. I can't say enough good things about the service he provides."
Diana, Spectrum Mechanical
Chandler, AZ

"There aren't enough words to describe how thankful we are for Digitek. Our server was hacked and our data was held for ransom. Our systems and server had been down for over a week when we reached out to them for help. They immediately got to work restoring our company file for our accounting software, they even went as far as letting us use their server to run our payroll for the week before the system was ready to use…"
DSI Construction Inc
Phoenix, AZ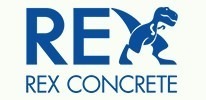 "I've not met a Digitek Solutions staff member that I didn't like! Everyone is very enjoyable to speak with and also speaks in a computer language that I can understand. I truly appreciate that part! Adam handled my year-end update super efficiently and kept me informed of all steps along the way! It was great working with him!"
Judy, Rex Concrete Inc
Cedar Rapids, IA
Four signs you may need an experienced IT professional.
Problems with receiving and delivering email
Spam
Emails that never arrive
Mailings blocked by your customers' filters
Virus infection or spy software on a workstation
Pop-up advertisements
Suspicious error messages
Customers receiving emails that you didn't send out
Slow and unstable internet connection
Web-based applications load very slowly
Disconnected from wireless networks frequently
Slow when synching files
Poor computer performance
Software hangs frequently and you lose your work
Slow when starting the computer or launching an application
Often run out of disk space or memory
Enhances productivity and security of construction companies.