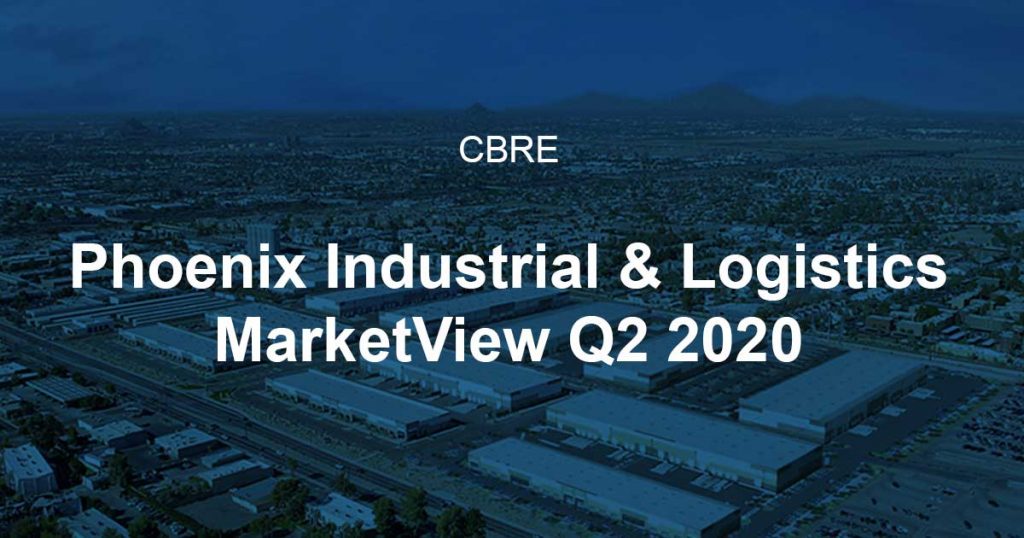 The Phoenix industrial market's momentum continued into the second quarter with 1,880,638 sq. ft. of positive net absorption, its 41st consecutive quarter of gains.
Phoenix industrial vacancy was 5.9% in Q2 2020, an increase of 40 bps after a dip in Q1 2020.
Currently, 13,096,560 sq. ft. of industrial space is underway across the Phoenix market. At the end of the quarter, 40.2% of the space under construction was committed to by tenants currently located in the market and new entries to Phoenix.
Construction is heavily concentrated in the Southwest Valley due to the availability and affordability of land, where 11,765,914 sq. ft. of product is underway.

Industry Sectors Seeking Space
The most active industries in the second quarter were e-commerce, manufacturing, and third-party logistic. Many of these companies are looking in the Southwest Valley due to its accessibility to California and the availability of labor in the area.
Construction Catered to Distribution Creates Opportunities for Continued Demand
Twelve industrial projects totaling 2,224,463 sq. ft. broke ground in the second quarter in the Phoenix metro where 79.2% of projects will accommodate distribution users. Out of all buildings currently under construction, 10,807,636 sq. ft. or 82.5%, is geared for distribution or logistics use. The Southwest Valley is home to 89.1% of distribution buildings under construction.
New Supply Creating Opportunities for 100,000+ Sq. Ft. Users
Eight transactions over 100,000+ sq. ft. occurred over the course of the second quarter, many in recently completed buildings which provided supply for these large users. Half of these users moved into properties built in 2019 or newer. There are currently 27 buildings under construction that are over 100,000 sq. ft., which will provide large users with more options in the Phoenix market.