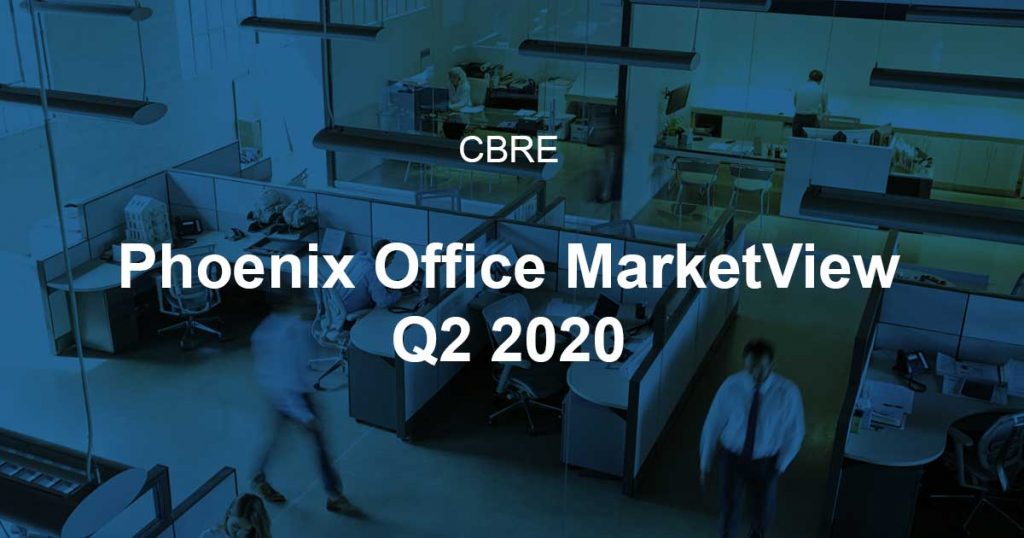 After 39 consecutive quarters, the Phoenix office market snapped the streak of positive net absorption in Q2 2020.
The vacancy rate rose for successive quarters, settling at 15.6% for the quarter.
Under construction space sits at 2.5 million sq. ft., 56% of which is pre-leased.
Full service gross asking lease rate continued to increase to $27.85, the highest ever recorded (historical data begins in 1999).

Construction Deliveries Decline
The Phoenix office market delivered 247,038 sq. ft. of space in Q2 2020, down from Q1 2020 total of 544,456 sq. ft of the total space delivered in Q2, the Tempe submarket represented 87.0%, or 215,039 sq. ft. There is currently 2.5 million sq. ft. of construction underway in the valley, up from the Q1 2020 total of 2.3 million sq. ft. Significant projects such as 777 Tower at Novus and the Nationwide build-to-suit at Cavasson are set to deliver in Q3 and Q4. This is expected to bring the year-end total to a healthy completion level and come close to the 2019 total of 2.4 million sq. ft.
Scottsdale Airpark and Deer Valley Struggle with Net Absorption
Net absortion totaled -486,488 sq. ft. in Q2 2020. Scottsdale Airpark totaled -171,619 sq. ft. (-185,484 sq. ft. YTD) while Deer Valley settled at -164,112 sq. ft. (-470, 455 sq. ft. YTD). Scottsdale Airpark had five move outs in the 15,000 to 45,000 sq. ft. range. In Deer Valley, large move outs continued to be the trend as USAA moved out of 147,638 sq. ft. just months after American Express moved out of 335,860 ft in Q1.