Finance leaders are increasingly expected to drive digitalization. To get the most from technology there needs to be alignment between business strategy and cultural readiness. Also, finance leaders need to continue investing in training and educating their teams on the role digitalization will play.
Is your company ready to embrace the changing digital landscape?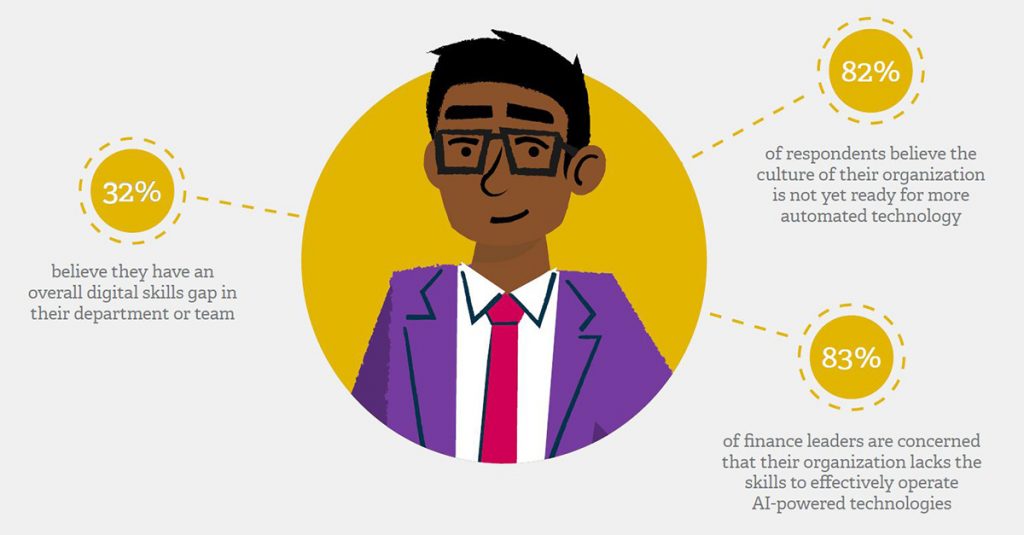 32% believe they have an overall digital skills gap in their department or team
82% of respondents believe the culture of their organization is not yet ready for more automated technology
83% of finance leaders are concerned that their organization lacks the skills to effectively operate AI-powered technologies
Upskilling to meet new demands
Finance professionals will have to upskill to rise to their added responsibilities. They will have to adapt the use of their time for more strategic business pursuits and be adept at employing broader business skills.
This not only includes technical skills such as data analytics, CFOs need to be adaptable. It pays dividends for those CFOs who have spent time outside the finance functions, in marketing or operations for instance. Analyst McKinsey says 39% of CFOs hired since 2009 have experience outside the finance function, compared to 17% prior to 2009.
McKinsey's research also shows communication is a vital skill for CFOs, as their roles increasingly require influence and team leadership. Not only are they responsible for investor relations, but five functions, other than finance (including risk, regulatory compliance, and M&A transactions and execution, IT, digitalization and cybersecurity) now report to the CFO. Innate human skills such as creativity are also highly valued when it comes to finding innovative ways to utilize data to achieve growth.
CFOs, after all, are alone in a privileged position to have a holistic view across the whole of the business. They can now see themselves as business leaders and take a unique position as the consul and right-hand adjutant to the CEO.
Of those who say their organizations are already employing automation, nearly all say it has improved productivity and happy that technology performing more of the day-to-day accounting tasks in the future. With change, however, comes a certain amount of uncertainty.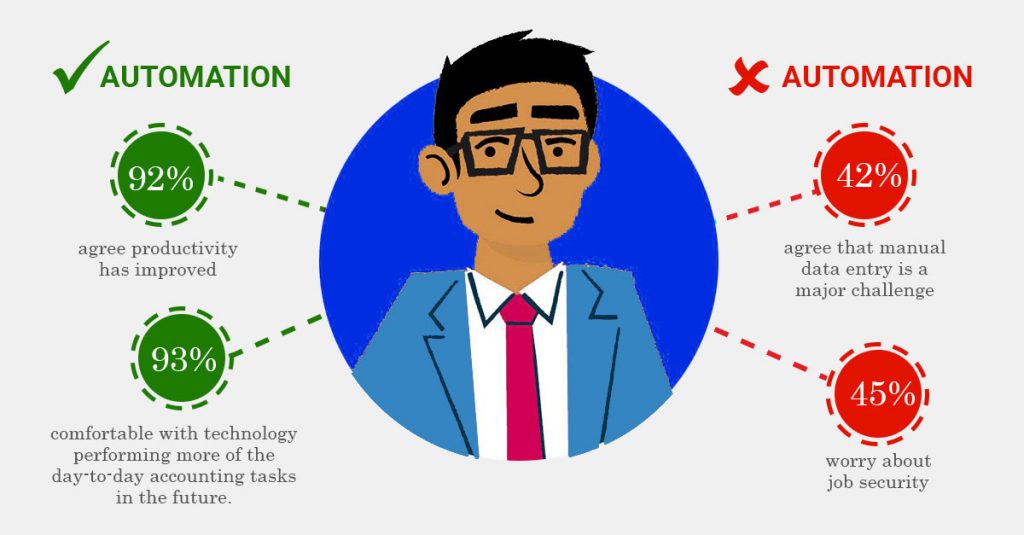 In order to succeed, finance teams will have to go through a period of transition – either retraining or upskilling those who lack core competencies or relying on 'gig' or contract workers to fill gaps where needed. Companies will need a degree of flexibility and versatility to meet the changing needs of the finance function.
---
Need more practical ideas? Check out this survey report by McKinsey: 21 best practices to succeed in digital transformation.