Let's take a closer look at some of the new Release 4 capabilities.
Forecast more accurately with visibility into draft contracts
With draft contracts in place, you can see what's coming, which means you can forecast more accurately. Draft contracts enable you to implement new workflows for contracts, including segregation of duties, internal approval workflow, or renewal planning.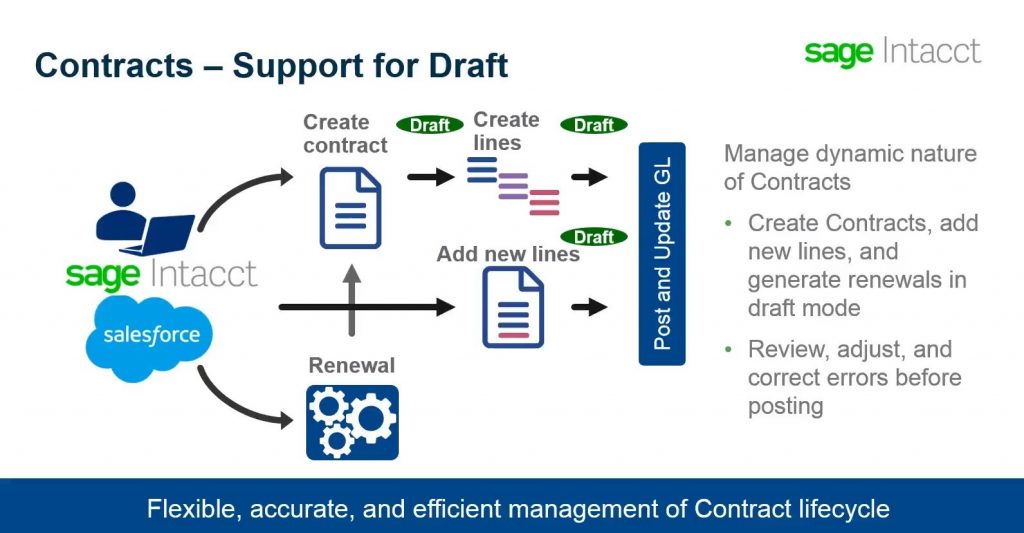 Save time with automated tools for MEA and ASC 606 timing rules
In R4, Sage Intacct added more invoicing flexibility by providing an option to generate contract invoices by project. Additionally, we added more automation to eliminate manual steps to handle the impact to MEA allocations when projects are re-estimated.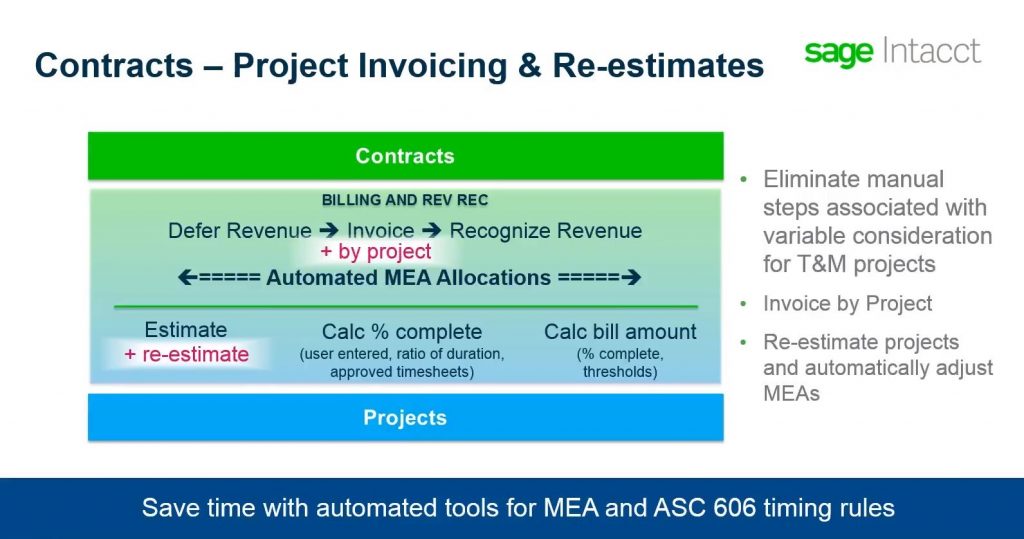 Control your project profitability with task-level visibility
With Task as its own dimension, you can select both a project and specific task within that project enabling you to report on projects at the more granular task level.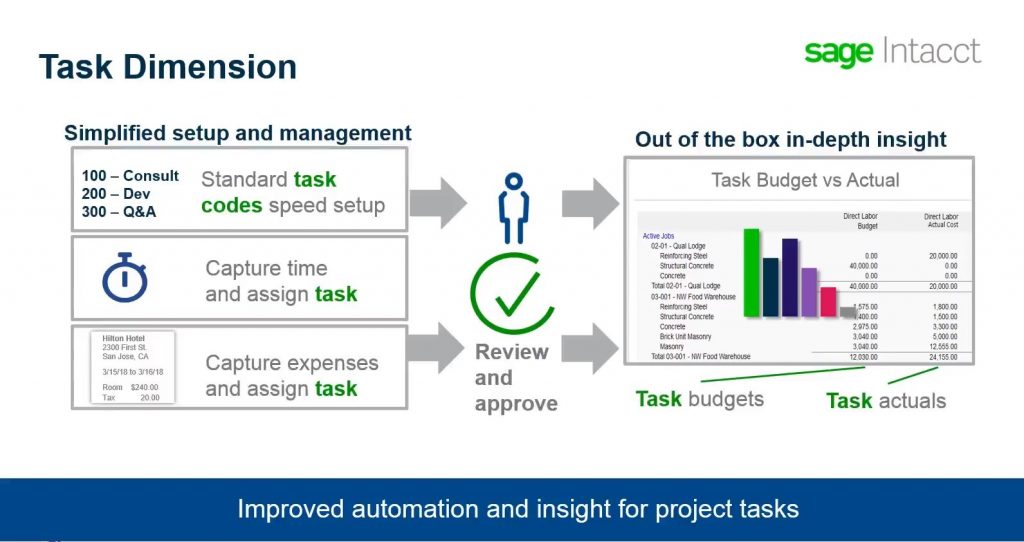 True real-time reporting with enhanced transaction allocations
For transactions that have routine predefined allocations splits across dimensions, you can now add other dimensions and assign values for those dimensions during entry. Sage Intacct also added a new transaction allocation method that handles over or under amounts after allocation. Any remaining amounts are applied to the transaction using the percentage allocation.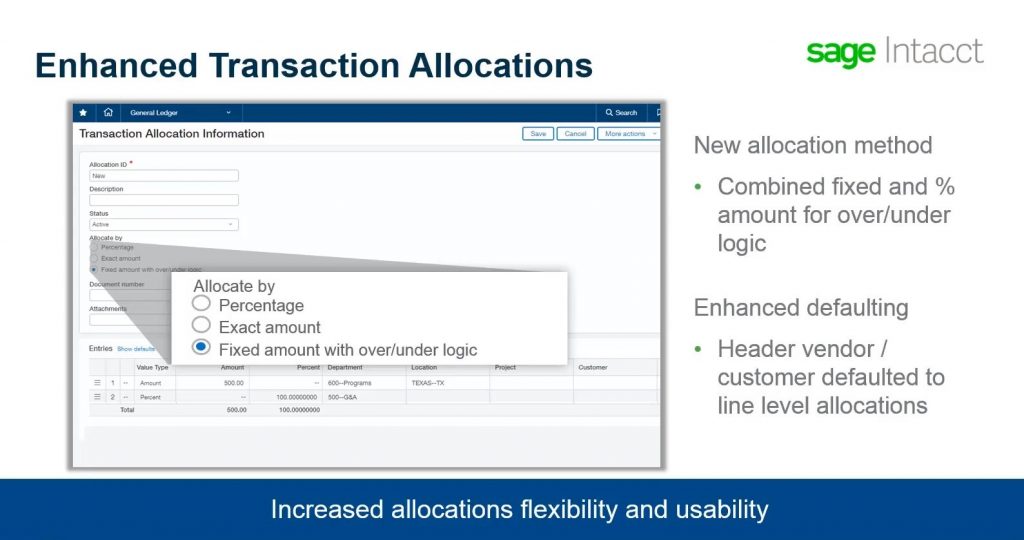 Release highlights video by VP of Product Management, Julie Adam
Sage Intacct Release Highlights 2019 R4