Industry Feature Highlights
Evergreen subscription contracts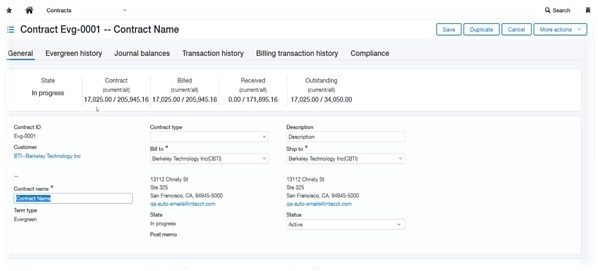 New billing models? No problem, streamline recurring bills with evergreen contracts. Evergreen support eliminates the extra maintenance by automating open-ended contracts. What's more, you can now easily bill auto-renewing subscriptions and report and forecast the billing and revenue data.
Construction billing using project contracts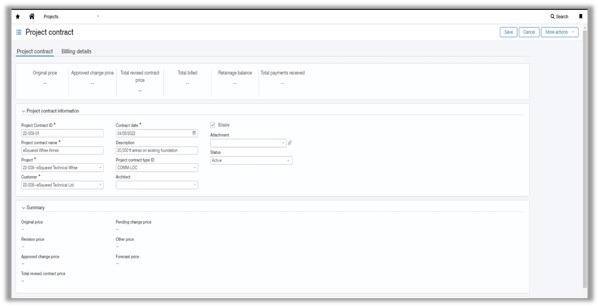 Introducing project contracts, where you can capture a mix of billable details and include those details in construction project billing.
Bill project contract lines using Order Entry transaction definitions and generate project invoices with billing details.
Integrate with change management and automatically reflect project billing when there's a pricing update.
Automatically attribute billed transactions to the correct project contract line by mapping project tasks to the correct project contract lines, and more!
Inventory fulfillment—Early adopter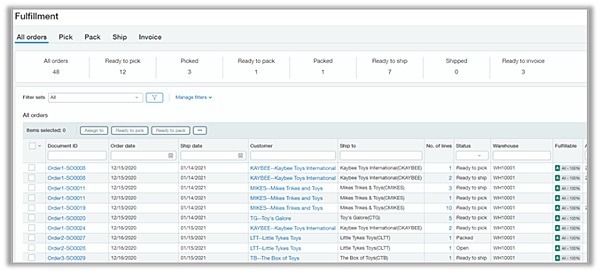 Who would say no to more stock visibility and quicker order response times? Improve warehouse efficiencies and gain real-time inventory visibility by managing orders through fulfillment.
Select the orders to process through the workflow you need, such as Pick, Ship or Pick, Pack, Ship, and Invoice. Sage Intacct automatically updates the order statuses and quantities for each step of the workflow as fulfillment transactions are executed.
Core Feature Highlights
Dunning notice support in Accounts Receivable
Establish your company's collection process directly from Sage Intacct and communicate with customers to collect overdue balances.
VAT tax defaults in Accounts Receivable and Accounts Payable
Save time by setting a default tax schedule for your vendor or customer contacts. When transactions with taxable line items are associated with that contact, we apply the contact's default tax details, eliminating the need for manual data entry.
Export individual fields in Data Delivery Service
It's now easier than ever to export exactly what you want. Rather than exporting the entire object, you can export specific fields within objects.
---
Watch the release notes video to get a quick understanding of the release highlights. In addition, you can take a deeper dive here.
Sage Intacct 2022 Release 2 Highlights