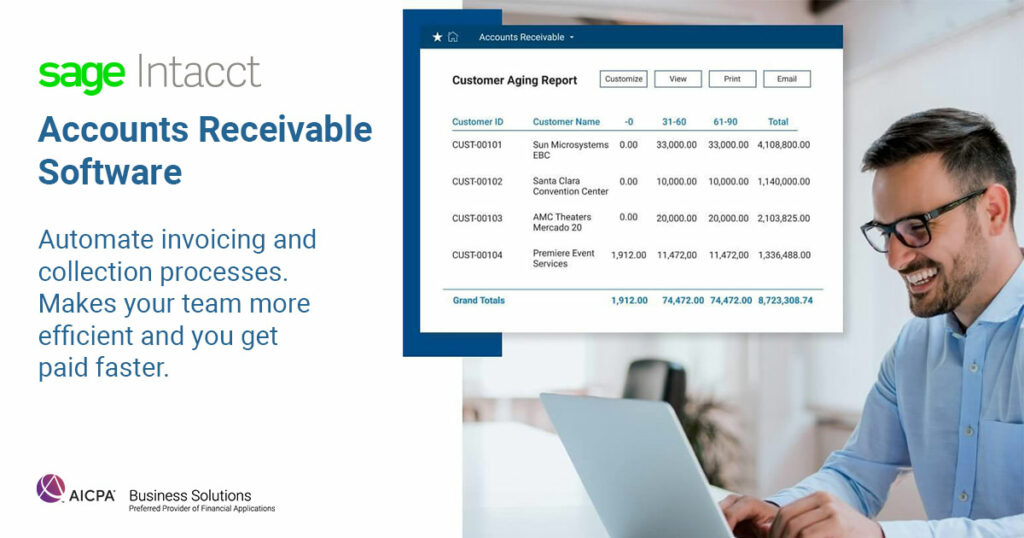 What can Sage Intacct Accounts Receivable Software do for my organization?
If you're like many other organizations that struggle with manual processes and cash flow getting caught up in high DSO, you need functionality that can help streamline your AR processes, like automation, email invoices and more payment options. Sage Intacct Accounts Receivable Software brings efficiency to AR management, reducing DSO by 25-50%.
| Company Overview | Decrease DSO | Increase Cash Flow |
| --- | --- | --- |
| Homevestors – real estate franchises. | Save 30-35 hours every week. shortened DSO by two days. | Approximately $120,000 |
| Halloran – health services consultancy. | From 120 days to 68 days. | Approximately $1 million |
How can Sage Intacct help me track my accounts receivable?
Sage Intacct Accounts Receivable Software offers full reports of customer aging, invoice analyses, recurring invoices, deferred revenue, and more, for full accounts receivable visibility. What's more, you can analyze your AR data from a range of perspectives, like revenue over time or collection activity on customer accounts, for custom analyses of your business.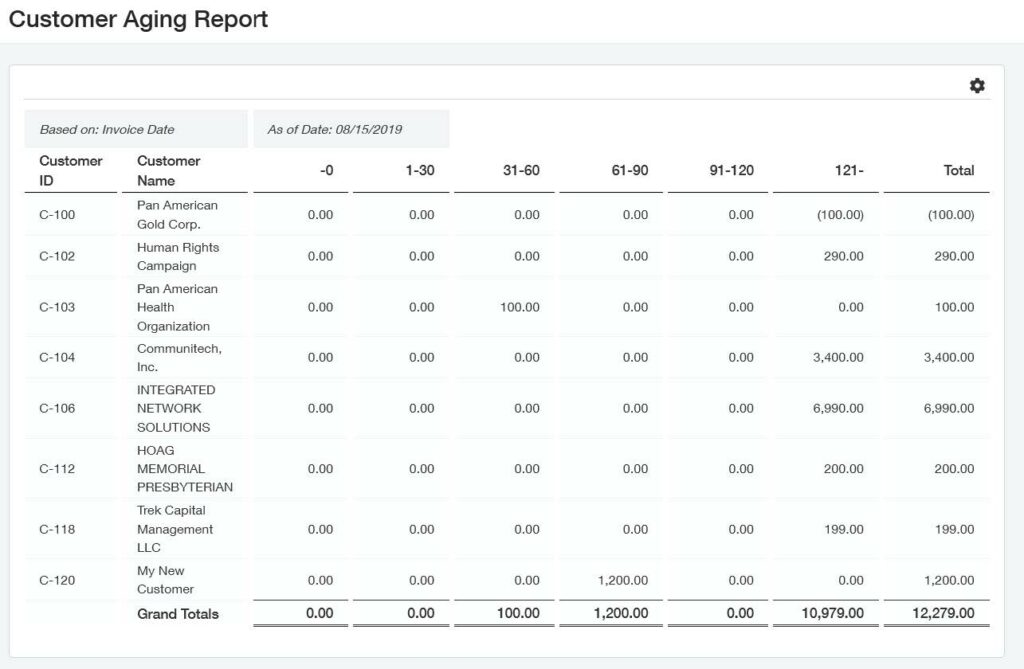 How can I save more time in my Accounts Receivable processes?
Sage Intacct enables you to integrate with the rest of your business systems to give you a single view of quotes, sales orders and invoices in order entry. You can automatically post order transactions to your general ledger and AR ledger. Also get up-to-date, accurate sales tax calculations by connecting to sales tax software. Sales tax software such as AvaTax and other technology partners can be found at Sage Intacct Marketplace.