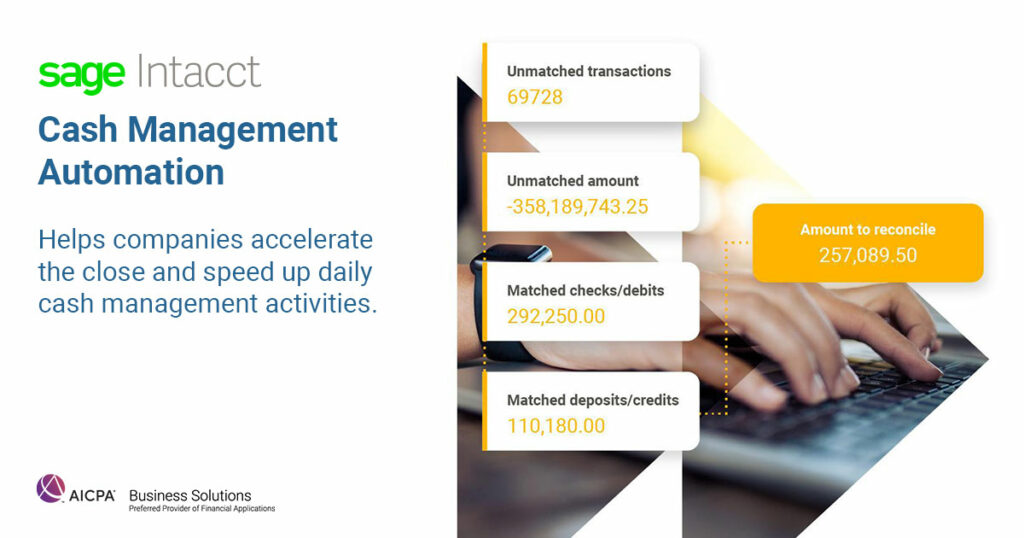 What can Sage Intacct Cash Management Software do for my organization?
Looking for a way to conduct day-to-day cash activities in real-time for accurate insight into your cash position? Use Sage Intacct Cash Management as a part of the financial management system to easily:
Gain full visibility into where your cash is coming from and where it is going and reduce DSO by 25-50%
Print checks or transfer funds across accounts to locations and entities right when you need them
Match electronic payment transactions to invoices with a click
Connect securely to financial institutions around the world
Automate reconciliations of your checking, savings, and credit card accounts
Spot exceptions, manage bank errors, monitor for fraud, and maintain accurate cash balances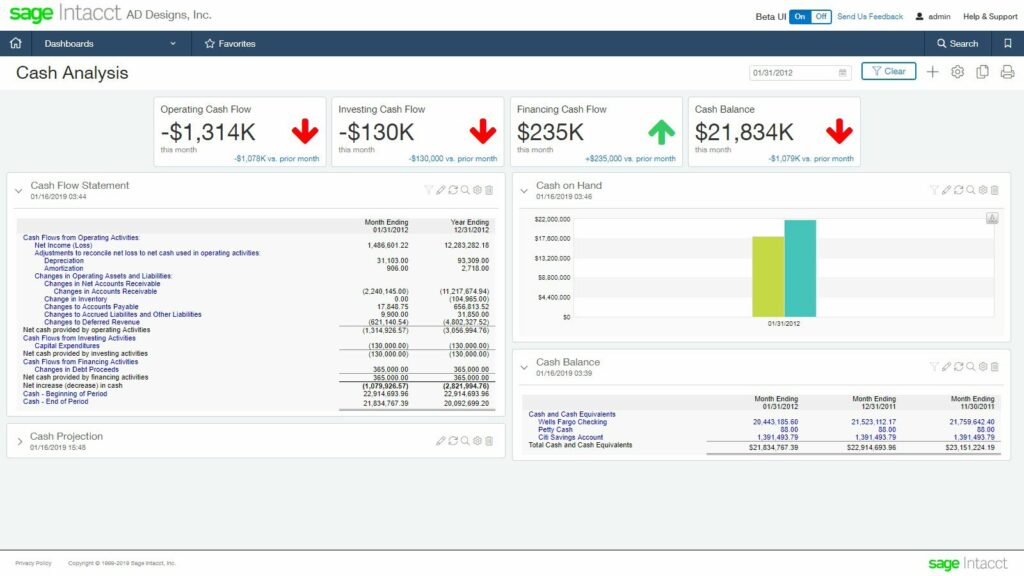 Can I sync my banks with Sage Intacct?
You can connect securely to over 10,000 financial institutions, to bring visibility and efficiency to your organization. Once connected, see all payment and transaction data across those checking, savings, and credit card accounts across your locations and entities, without waiting for downloads.
Do you automate bank reconciliations?
By reconciling checking, savings, and credit card accounts on a daily basis through automation, our customers see reconciliations dropping from hours to minutes.
"With Sage Intacct, our general managers and department heads hold greater accountability, because management can quickly pinpoint areas of financial concern and have accurate information with which to make better business decisions. As a result, three of our struggling entities moved into the black, our overall gross margins improved by 20%, cash flow increased by nearly a half a million dollars, and our real estate asset values grew by over $5 million." Larry Chank – CFO, Hopi Tribe Economic Development Corporation.