Sage Intacct Intelligent GL'™
What can Sage Intacct Intelligent General Ledger Software do for my organization?
If you're like many organizations today, you want to make agile data-driven decisions. You also want to transform your business strategy and processes by freeing your team from repetitive manual tasks. Sage Intacct Intelligent GL™ provides the flexibility and efficiency needed to adapt and grow.
Streamline your chart of accounts while improving visibility using dimensions
Enter transactions once and report on them across multiple financial standards, such as GAAP, IFRS, tax, and cash basis, side by side, using multiple books
Define your own workflows and set guardrails for consistency and accuracy with user-defined transaction steps and approvals
Continuously close your books throughout the month to eliminate the period-end scramble, using integration, automation, and artificial intelligence (AI).
Why is it called "Intelligent General Ledger"?
It's the only Intelligent GL™ powered by AI. Only Sage Intacct uses the power of AI and automation to deliver continuous accounting, trust, and insights. With the Intelligent GL, you can:
Capture, post, and report on transactions in real-time
Share financial insights flexibly and securely with only those who need them
Review thousands of GL transactions in minutes using AI-based outlier detection
Reduce the reliance on manipulating data in Excel spreadsheets outside of your financial solution
AI, coupled with automation, frees your teams from manual effort and arms you with active insights, so you can shift your focus from routine manual tasks to strategic work.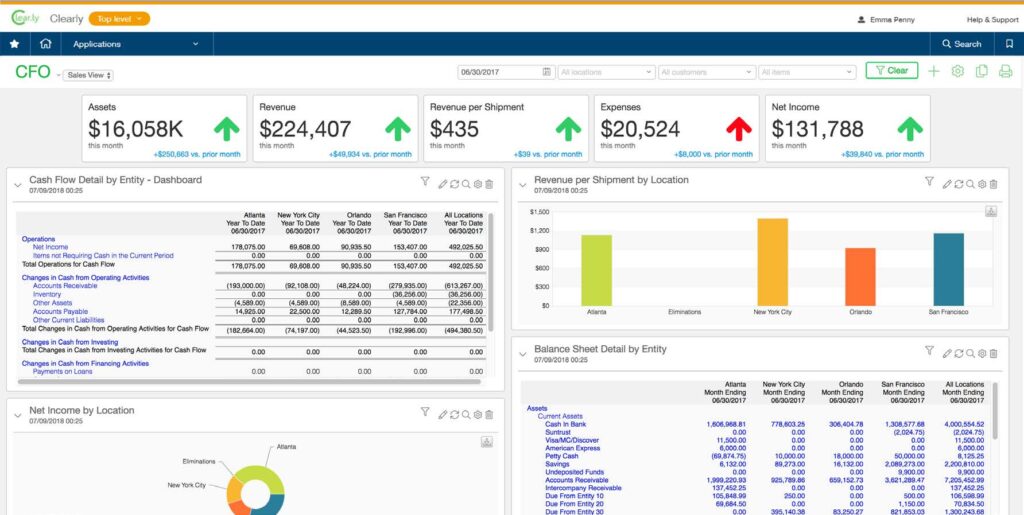 How does Sage Intacct enable continuous accounting, trust, and insights?
It helps eliminate manual journal entries and captures data in real time, so your data is always up to date. You can use our open integration to connect other applications. For example, connect to over 10,000 banks worldwide to always maintain a current view of your cash.
Sage Intacct Intelligent GL streamlines close processes like consolidations so you can soft close as frequently as you like.
It automates adjustments so your data is always as accurate as possible.
Sage Intacct outlier detection uses machine learning to detect anomalies at entry, shifting your review from a periodic time-consuming activity to a continuous, proactive experience.
With your data accurate and trusted, it is ready to be used for decision-making. You can scan your business with dashboards or have information pushed to you with scheduled reports.
With continuous accounting, organizations reduce the time to close, so the books are always ready for reporting. Continuous trust ensures you are always accurate and compliant, which in turn means you can rely on continuous insights from your transactional system of record.
Do I need developers to set up my core financials with Intelligent GL?
The Sage Intacct modern cloud-based architecture enables seamless integrations and easy configurations—no developer needed.