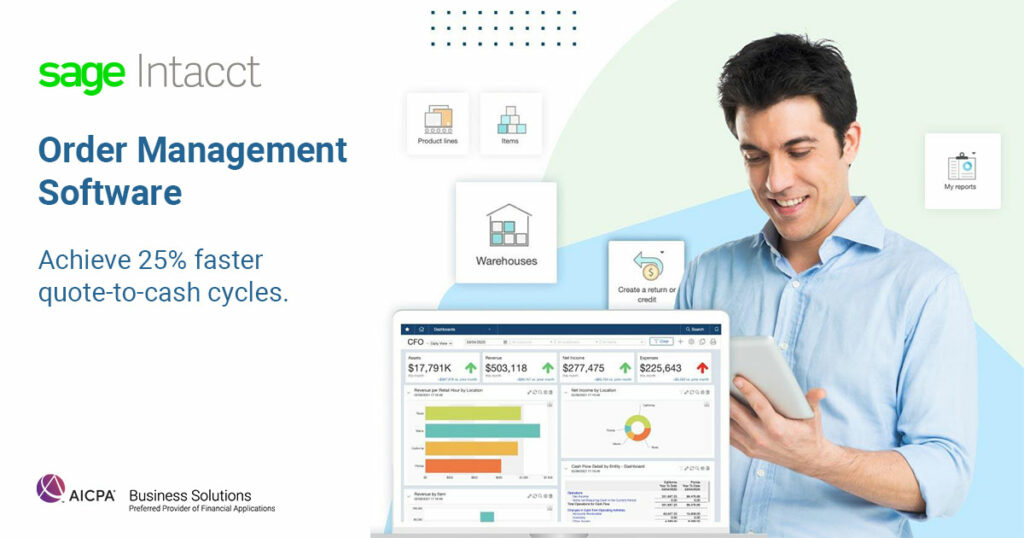 How is Order Management different from Accounts Receivable?
The first distinction is that Order Management deals with items and quantities, whereas Accounts Receivable deals with accounts and amounts. When you create a sales order or invoice with items and quantities, you provide the customer with greater visibility about what they are paying for, generally in the same terms they used when placing the order. Order Entry also provides workflows that allow you to move from a quote to a sales order to a sales invoice. Each transaction has a definition that you use to define the accounting associated with that phase of the order.
What kinds of transactions are in Order Management?
Order management contains transaction types that fulfill typical workflows, such as quote, order, shipper, invoice, and return. You can add as many transactions within these types as you need. Perhaps your business has one set of transactions for wholesale and another for retail. You can add transactions to meet your specific process and accounting needs.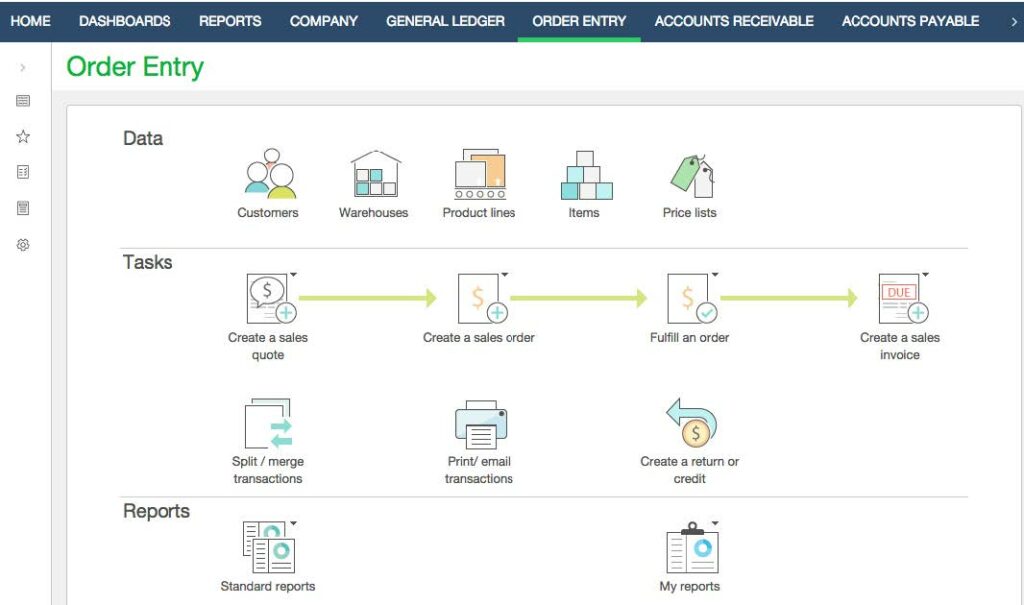 What's available for integrating my sales system or CRM with Order Management?
Whether you want to use our built-in integration with Salesforce, integrate with another technology partner, or build a new integration to another system, Sage Intacct has the tools and APIs to securely receive and send order information. Integrations allow sales and finance groups to share pricing data, order status, and other information, while you generate orders and subscription invoices—without entering the data twice. Salesforce and other technology partners can be found at Sage Intacct Marketplace.
How does Order Management deal with deferred revenue and revenue recognition?
Sales invoices on subscriptions and other items can have associated revenue recognition schedules that automatically take effect, deferring income and automatically recognizing it by generating journal entries periodically over the life of the subscription or other items such as warranties. Sage Intacct also offers advanced, ASC 606 compliant revenue recognition and expense amortization through its Contracts module.
What kind of visibility do I gain with Order Management?
Because Order Management transactions capture information across multiple dimensions, like customers, items, warehouses, locations, employees, and more, wearer able to create broad and deep visibility into your revenue activity. Track your order fulfillment rates, sales numbers, and inventory quantities and see the true drivers of business performance, such as which products, sales reps, and customers are driving the most profit—and why.