Modules Used: Applicant Tracking System + Onboarding
Company Overview:
Civil Constructors of Franklin, Tennessee specializes in rock blasting, site grading, and excavating for commercial, industrial, and residential projects. Their construction-preparation services also include installing storm drains and underground utilities.
In business since 1994, Civil Constructors has been involved in projects such as the Tennessee Titans football stadium, the Bridgestone and Nissan North American headquarters, and Schermerhorn Symphony Hall. They often have as many as 70 projects in progress at a time.
A member of the Associated General Contractors (AGC), Civil Constructors has multiple locations and a diverse field of over 200 employees that expands seasonally and as their project slate grows. They needed a worry-free way to hire and onboard their new employees. So, in early 2017, they turned to Arcoro.
---
Overcoming tech and language barriers
Director of Human Resources and EEO Officer Wendy Bradley noted that the personnel Civil hires often lack technical knowledge. "We purchased Arcoro for the purpose of streamlining our hiring process and our onboarding process," Bradley said.
"Due to the demographics in our industry, individuals coming into our office to apply can be very technologically challenged," she added. "Arcoro makes it easy for anybody, even if you have no technology skill base."
Civil Constructors purchased Arcoro's ATS and Onboarding modules. Bradley said the company places tablets at their front desk for new employees to use in onboarding. "There is very little of walking them through the process because thanks to Arcoro the process is so simple."
Many of Civil Constructor's applicants and new hires speak Spanish, which means taking this into consideration in both hiring and onboarding with HR paperwork. "We now have an executive assistant working at the front desk who's bilingual," Bradley noted. "And with Arcoro, they can just tap 'Spanish'."
Arcoro's ATS offers a Spanish option for the Employment Application, while the Onboarding module offers its New Hire Experience in Spanish.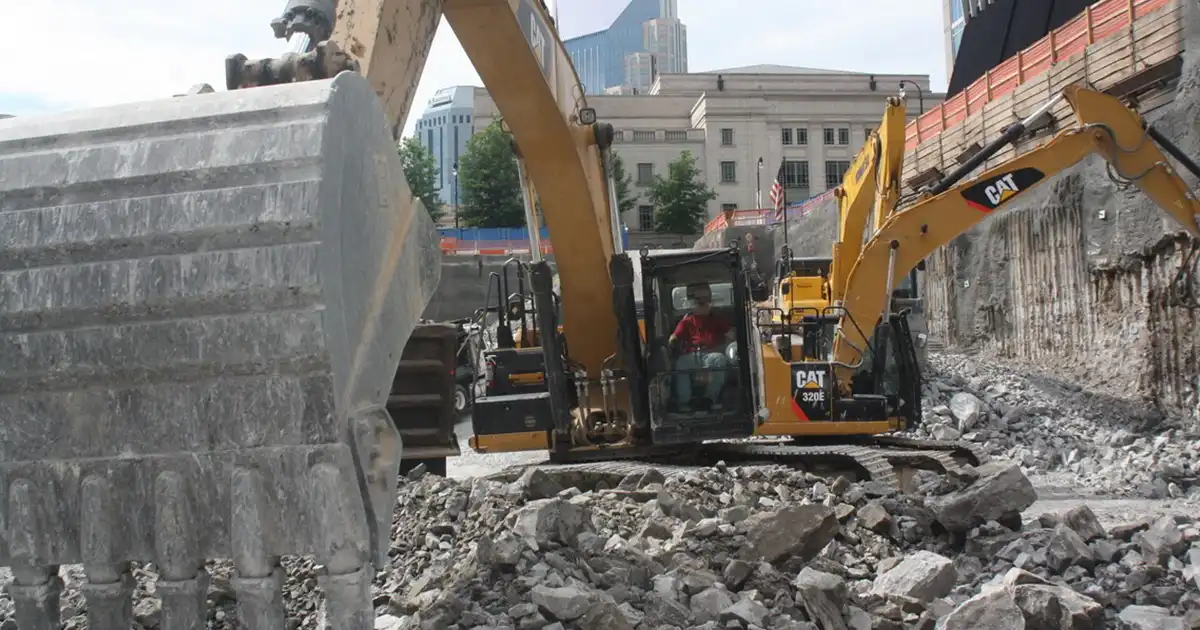 "Arcoro makes applying and onboarding easy for anybody, even if you have no technology skill base."
Wendy Bradley
Director of Human Resources and EEO Officer
Ease of access from the field or anywhere
Their foremen or supervisors in the field also needed to be able to review resumés and applications filtered by the HR assistant. Now, their foremen can go online and pull up any individual's application, she said.
"They can either forward it to our HR department and say they would like to proceed with the hiring process, or they can knock that individual out based on knockout questions or other internal criteria we use to determine if an applicant is someone we'd consider or not."
Bradley said this visibility of the applicants' materials by any of their foremen, from anywhere, cuts down tremendously on the amount of time spent making phone calls to applicants. "Instead of multiple foremen making phone calls to the same individual, one foreman can take care of the process without an applicant being interviewed a second, third, or fourth time."
Even better, if one foreman feels the applicant isn't a good fit for the current role but may be good for another role, he or she can flag the application and forward it to a different foreman.
Civil Constructors has more than one office that handles hiring, which is why it's so convenient to use Arcoro's ATS and Onboarding software, Bradley explained.
The Onboarding software's Electronic Filing Cabinet allows her HR assistant or a foreman to easily access electronic tax forms for an employee to fill out on a company iPad before "filing" them on the cloud for quick retrieval. This saves them the trouble of having to go to one main office or to another employee's office to pull information.
"Any one of the individuals within our organization who is approved to use the platform can pull whatever they need—and within seconds and have the information readily available to them."
Stand-out customer service
Bradley raved about Arcoro's customer support. "Arcoro has a wonderful staff," she said.
"It's been our experience that when we call, we get a person on the phone. And if it isn't the person you need to be speaking to they'll get you to the appropriate person. They answer questions immediately, they troubleshoot all of your issues with you, they're friendly, they're knowledgeable."
Bradley said Civil Constructors recently added Arcoro's Learning Management Module to their suite of Arcoro HR software products and is looking forward to implementing it.
"There are so many good things about Arcoro," Bradley added. "I highly recommend them as an HR resource."