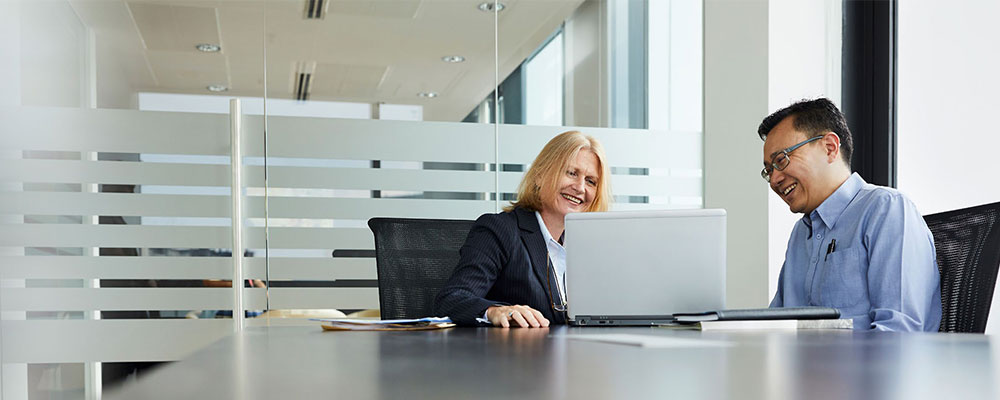 Family offices, wealth management and asset management firms need speed and accuracy to financial insights that on-premises accounting technology and spreadsheet reporting simply don't provide. This is why they choose Sage Intacct as their proven cloud-based financial management solution to accelerate global consolidations – boosting productivity by 50%.
Streamline multi-entity financial management across your holding and operating companies
Be more data-driven and easily report on financial and operational performance
Unified dimensional chart of accounts saves time and decreases entries from 10k to 100's, while offering context behind transactions
Track financial data and metrics including P&L, budget vs. plan, cash, AUM and fair-market-value over time
Gain visibility of entities rolled up, as well as within each, through custom financial dashboards
Continuously consolidate multi-entities of complex global financials in minutes (versus weeks)
Eliminate error-prone data entry and disparate spreadsheets
Trusted and secure cloud-based accounting software
Stay in control of your information with a fully integrated wealth and asset management accounting solution
Ensure secure real-time access to sensitive financial data and vital client information
Minimize downtime and disruption with cloud-native automatic backup, updates, and disaster recovery
Leverage lower total cost of ownership vs. on-premises software
Minimize compliance risk
GAAP-compliant audit trail
Generate a transparent front-to-back collaborative audit trail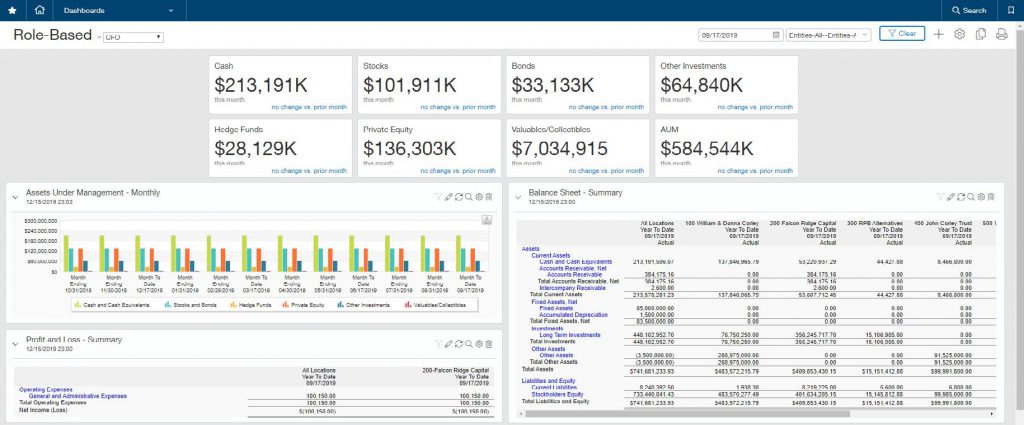 Sage Intacct capabilities include
Allocations Management
Budgeting & Planning
Fixed Assets
Multi-entity & Global Consolidations
Revenue Recognition
Spend Management
Time & Expense Management
Vendor Payment Services
In the words of Sage Intacct users…
"We wanted to upgrade to cloud-based financial software with flexible reporting, simple configuration, and reliable security. Choosing Sage Intacct was an easy decision because it met all of our key requirements… In this environment of both organic and inorganic growth, it's crucial to have a financial management system that can adapt to our changes simply and easily."
Kyle O'Connor, Vice President of Finance & Accounting, Brookfield Public Securities.
Sage Intacct is the leader in cloud Financial Management that collectively manages more than $1.5 trillion in AUM. In addition, it is the only AICPA preferred solution, ranked highest in customer satisfaction on G2 Crowd and TrustRadius, and recognized as a leader by industry analysts. Sage Intacct enables data-driven finance leaders to automate complex processes, improve company performance and free up time to be more strategic and forward-thinking.

To learn how Sage Intacct helps wealth and asset management firms maximize returns, visit Sage Intacct For Financial Services or contact us at E: sales@digiteksoultions.com | P: 602-334-4670