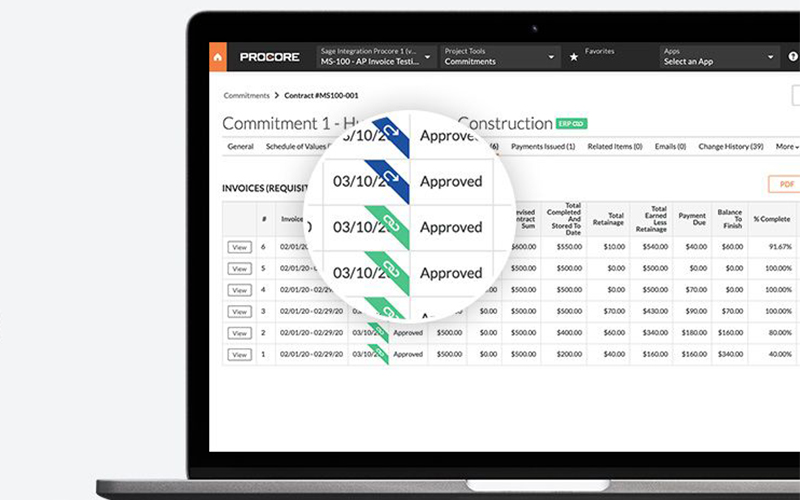 Last week, Procore released a handful of widely requested enhancements to their Sage 300 Construction and Real Estate Connector. With these new improvements, integration users can now:
Integrate with Procore's Invoice Management product by syncing subcontractor invoices from Procore to Sage 300 CRE
Eliminate double entry and simplify accounts payable workflows
Provide front and back office visibility into projects and expedite payments
"The addition of exporting invoices directly from Procore to Sage 300 has cut time in half for our Accounting Team. Instead of manually typing in every single line item, the line items are now populated in Sage 300 CRE once exported from Procore.
This too eliminated human error as we no longer need to worry about mistakes being entered into Sage 300. No more time will be wasted backtracking any mistakes that may have been entered in the past." -Kardi Barton, Sr IT Manager, The Cumby Group.
In addition, the integration will now give both field and office teams access to real-time job cost information and the forecasting data they need to make data-driven business decisions.
Source: Sage 300 CRE Connector enhancements give field and office teams more visibility into financial data