Manual payments are expensive
Is your team jumping between systems or getting bogged down in manual processes to create, send, and reconcile payments to vendors? These manual payments continue to be a top pain point for many organizations because they are time-consuming and costly.
Beyond the obvious costs such as labor to process the checks and postage costs, there are many less obvious costs and limitations as well. These include challenges with remote work, fees for lost or delayed checks, missed payment discounts, strained vendor relationships, and potential for check fraud.
How Sage Intacct Vendor Payments powered by CSI works
With the recent launch of Sage Intacct 2022 Release 1, we are excited that the entire process now takes place within Sage Intacct. Get a seamless experience from bill to reconciliation, even across multiple banks and entities.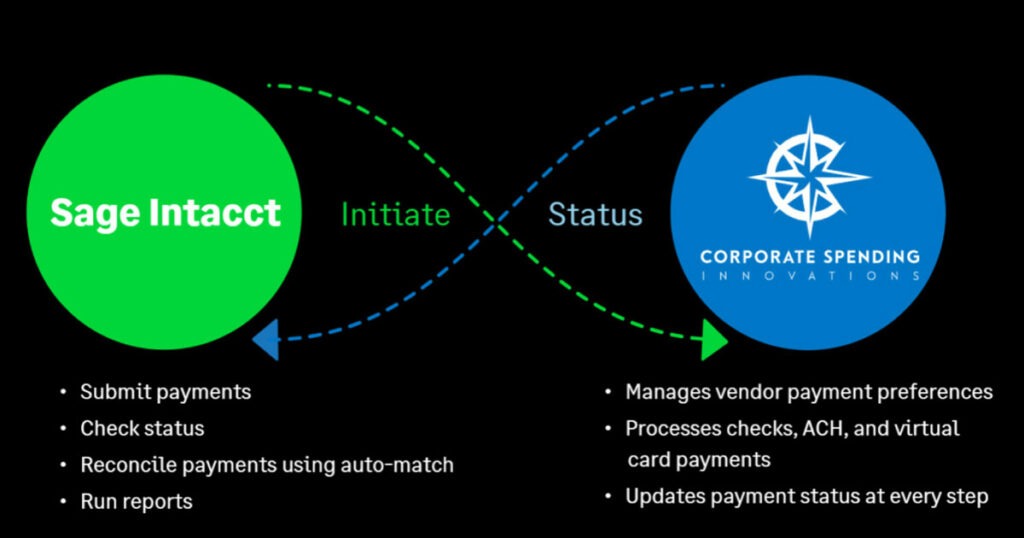 Gain the benefits of automated vendor payments
Go from bill to reconciliation, all within Sage Intacct with increased visibility
Save hours by eliminating manual check processing
Pay vendors fast and with their preferred payment method
Vendor Payments create real savings. For example, an organization that makes 1,000 manual payments each month totaling $1 million could see significant savings:

Vendor Payments is part of Sage Intacct Accounts Payable. There are no subscription or setup fees. You can subscribe, apply to CSI's service, and enable it yourself. Best of all, it's built and supported by Sage Intacct for streamlined support.