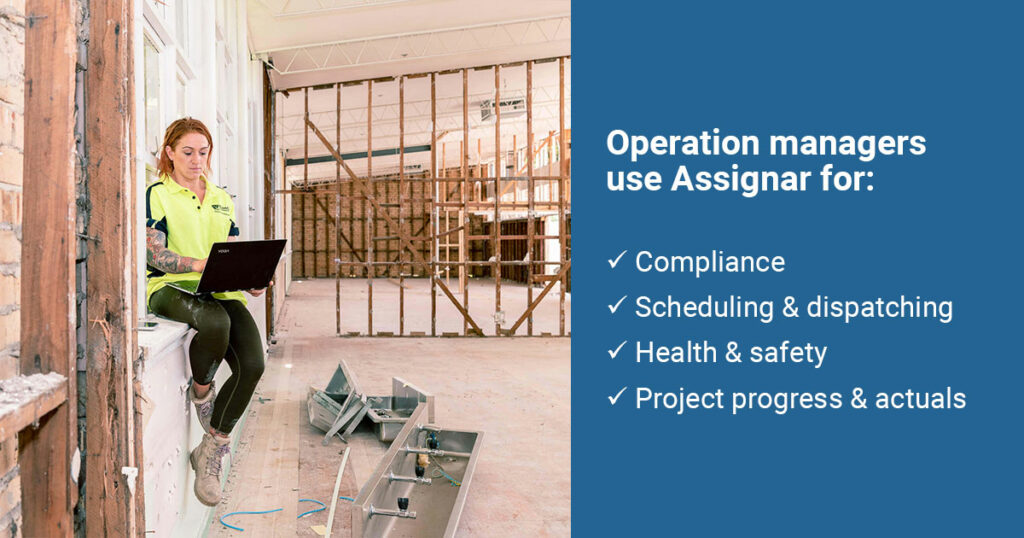 How can your operations team stay in control of all projects while gaining better visibility of all projects simultaneously? With Assignar's simple dispatching tools for crew compliance and equipment you can manage the progress of a project from beginning to close. Here are four simple ways that Assignar will help you take your operations team to the next level:
Manage compliance and maintenance with ease by putting your entire operations in a single data location. With real-time visibility to your operations (including equipment and manpower) you can gain better insights to project status. Assignar's mobile power puts everything your crews need into the palm of their hands. From a single app, your team can see all relevant documents, important contacts, crew members, and equipment in one place. Eliminate the need to make hundreds of calls a month chasing this type of information.
Ensure employee compliance and always provide them well-maintained equipment. Easily schedule the rights crews and rights equipment for the job and task to increase productivity. Gain simple insight into equipment maintenance and be notified of upcoming maintenance needs to easily plan ahead. Eliminate downtime for equipment or manpower while keeping that project on schedule.
Eliminate paperwork in the field. With the ability to configure forms including electronic signatures and photo capture, you will transform your paper stack to a simple interactive document control application. You can set up notifications for actionable items as well as alerts to notify your teams about changes, issues, or incidents when they occur. Get all this information in real-time to reduce costly errors.
Instant visibility to project budgets and project deadlines. With real-time data collection, Assignar collects the information your teams need to know how projects are performing. This helps you to make insightful decisions with teams and equipment to provide a project with the greatest capacity to increase profitability.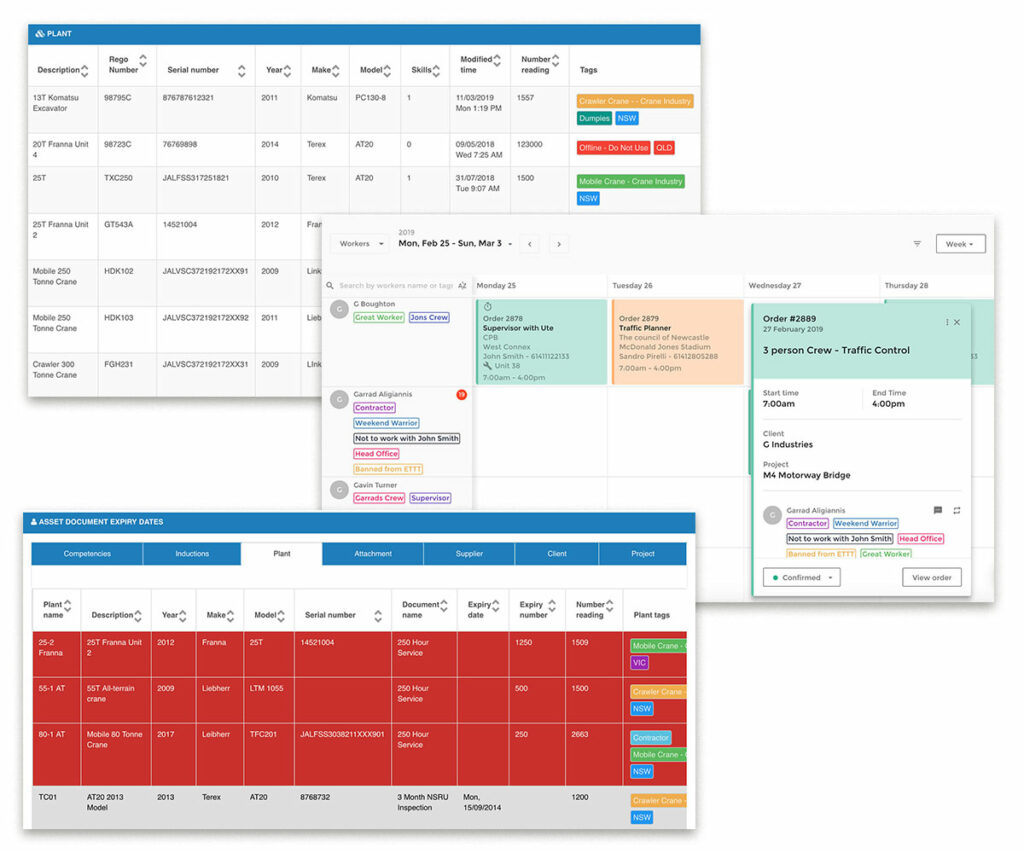 "On average, we have cut down the time spent on scheduling by 67%, to just 30 minutes a day. On top of that, Accounts Payable alone are saving about 3 hours per week, which amounts to nearly a full working month per year! That's huge." Read SPR Traffic Services Success Story.